This is the portal for professionals working in the field of intellectual property. Here you'll find direct access to all necessary resources.
Trade marks
Patents
DESIGN
Step by step towards intellectual property protection - the surgeon, Philipp Kirchhoff, from Basel has developed an implant that stabilises artificial bowel openings.

Medical technology belongs to the most innovative sector of the economy – according to the industry association, Fasmed, around 1200 inventions are registered for patent protection each year by Swiss medical technology companies. Ideas are usually generated by the natural scientists and engineers in this field. However, once in a while, the creative impulse comes from users of the technology such as Philipp Kirchhoff, soft-tissue surgeon at the University Hospital of Basel.

"I was on my way home from a conference on tumours", he recounts, "when suddenly, I came up with the idea of a ring-shaped implant for stabilising artificial openings for the bowels – so-called stomas", explains Kirchhoff. This is in order to prevent a stomach hernia from forming following an operation, which results in pain and, in the worst case, can even lead to bowel obstruction requiring emergency surgery.

Kirchhoff approached Unitectra, the organisation for knowledge and technology transfer, at the University of Basel with his idea. There, they appraised his invention favourably and organised an assisted patent search with the IPI. "The half-day that I spent in Bern reinforced my assumption that the implant I had developed is new and innovative", recalls Kirchhoff. In November 2011, he applied for a European patent in Munich.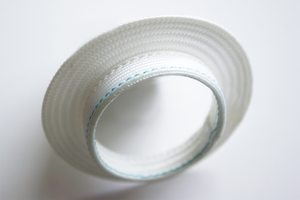 Kirchhoff explains, "This gives me the room to manoeuvre that I need as a small company". An initial survey with the large hospitals in Switzerland has generated a positive feedback so far - four out of five soft-tissue surgeons state that the new type of implant is useful and beneficial.

There is big potential – worldwide, around 300 000 bowel ostomies are carried out each year. "Even a relatively modest market share of three per cent would generate already a turnover in the mid-million range" says Kirchhoff.