This is the portal for professionals working in the field of intellectual property. Here you'll find direct access to all necessary resources.
Trade marks
Patents
DESIGN
Marcus Ehnle appointed new Head of the Patent Division
The Institute Council of the Swiss Federal Institute of Intellectual Property (IPI) has appointed Marcus Ehnle as the new Head of the Patent Division and a member of the IPI's Executive Board. Marcus Ehnle will succeed Alban Fischer, who is retiring.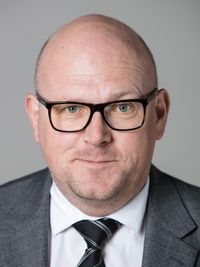 [Translate to English:]
Marcus Ehnle (born in 1969) will become a member of the Executive Board on 1 July 2023. As the new Head of the Patent Division, he will replace Alban Fischer, who will be leaving the IPI at the end of June 2023 after more than 24 years of service. Marcus Ehnle initially studied geophysics and then obtained a Master of Law (University of Lucerne), and is a qualified European, German and Swiss patent attorney.
He is currently employed as a Director of Intellectual Property and has many years of industry experience. His broad knowledge of intellectual property law and his two degrees will enable him to bridge the gap between the technical and legal aspects of the position. Mr Ehnle therefore has the ideal skills necessary for the upcoming partial revision of the Patents Act and other digitalisation projects. Alongside his native language German, he also speaks French, Italian and English.
For further information: Catherine Chammartin, Director General, T +41 31 377 77 01