This is the portal for professionals working in the field of intellectual property. Here you'll find direct access to all necessary resources.
Trade marks
Patents
DESIGN
The 2017/18 Annual Report is online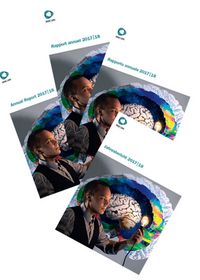 Find out what the IPI did in the 2017/18 business year. The new Annual Report gives you an overview of the IPI year and explains why the IPI is playing a key role in maintaining and developing trade mark law. The photographs illustrate basic aspects of patentability by showing important achievements from an era that was completely dominated by the digital breakthrough. We wish you an enjoyable and entertaining read.