This is the portal for professionals working in the field of intellectual property. Here you'll find direct access to all necessary resources.
Trade marks
Patents
DESIGN
The IPI's 2021/22 annual report has been published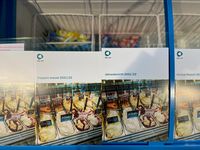 Find out what the IPI was working on in the 2021/22 business year in our new annual report. Go behind the scenes of the most recent IP right in the big interview with 'Mr Design', and solve our picture clues based on classic films. We hope you enjoy reading it!