This is the portal for professionals working in the field of intellectual property. Here you'll find direct access to all necessary resources.
Trade marks
Patents
DESIGN
The 2018/2019 Annual Report is online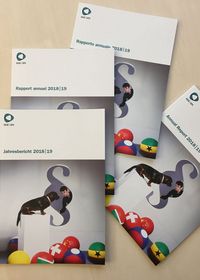 Find out what the IPI did in the 2018/2019 business year. The new <link en about-us annual-reports-and-financial-statements.html annual>annual report gives you an overview of the IPI year and explains why patent know-how is worth money and describes the services that patent experts provide for Switzerland as a location for innovation. The photographs illustrate fundamental aspects of the federal government's "attorney's office" for intellectual property law and what role an Alpine Dachsbracke plays in this. We wish you an enjoyable and entertaining read.