This is the portal for professionals working in the field of intellectual property. Here you'll find direct access to all necessary resources.
Trade marks
Patents
DESIGN
The 'Eternal City' – protector of the performing arts
Walking through the Swiss Federal Institute of Intellectual Property (IPI), you could be forgiven for thinking you're on a short trip around Europe. The meeting rooms are named after cities, such as Paris, Geneva and The Hague. But there's more to the names of these gathering spots than just destinations for upcoming holidays. The 'Eternal City' is yet another destination that has made it on to the IP map, with a convention that bears its name. Protection of the IP rights of performers was enshrined in an agreement signed in Rome in the mid-twentieth century.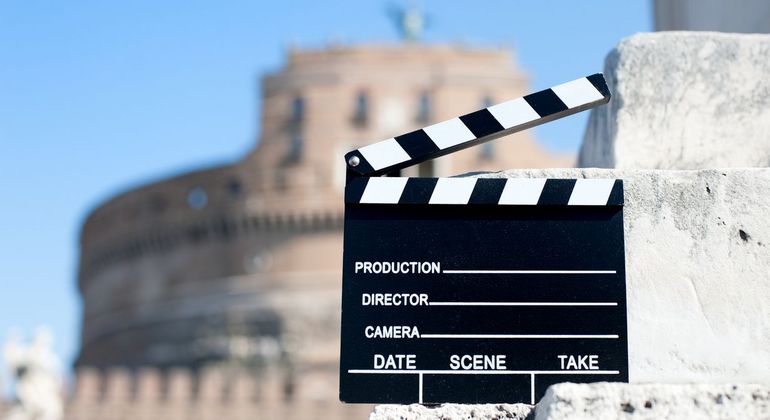 Less well known but just as relevant as the agreements we've already looked at (Paris and Nice among others), the Rome Convention also has a valuable role to play in the framework of international agreements that concern intellectual property. The International Convention for the Protection of Performers, Producers of Phonograms and Broadcasting Organizations was signed in Rome in 1961 and today has 97 contracting states as signatories. It passed into law in Switzerland in 1993.
The term performers includes actors, musicians, and dancers, among others. The Rome Convention protects them against certain acts to which they have not consented, such as the broadcasting and communication to the public of a live performance. Producers of phonograms have the right to authorise or prohibit the direct or indirect reproduction of their phonograms. Similarly, the Rome Convention confers upon broadcasting organisations the right to authorise or prohibit the rebroadcasting of their broadcasts. These are just a few of many different scenarios protected by the Convention.
Although the minimum duration of protection granted under the Convention is 20 years, national laws are increasingly laying down a period of 50 years, at least for phonograms and performances.
WIPO is jointly responsible for the administration of the Rome Convention with the International Labour Organization (ILO) and the United Nations Educational, Scientific and Cultural Organization (UNESCO). These three organisations do not operate out of any geographically fixed institution; instead, they establish an Intergovernmental Committee comprising various representatives from 12 countries.
Our IP cities series will reach its final destination on Wednesday of next week, with a trip to the Netherlands…
Back to all blog articles
Share article