This is the portal for professionals working in the field of intellectual property. Here you'll find direct access to all necessary resources.
Trade marks
Patents
DESIGN
Federal Council approves reduction of fees for trade mark protection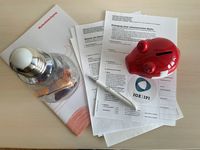 Trade marks are a valuable asset for many companies. By registering them, companies identify their product as being their intellectual property and thereby protect themselves from free riders. In future, it will be less expensive to file a trade mark and renew its term of protection in Switzerland. The Federal Council approved the amended Fee Ordinance of the Swiss Federal Institute of Intellectual Property (IPI) at its meeting on 16 December 2022.
You can find further information in the Federal Council's media release.
Want to stay up to date with the latest news? Subscribe to our newsletter or browse through the previous issues.